1. Sign in to your account at HostCab (https://hostcab.com/).
Go to "Domains" section, select a domain, from menu click on "Get transfer code" link.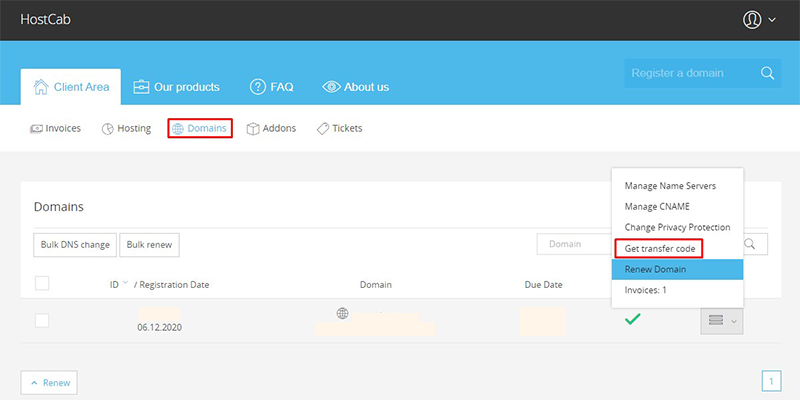 The domain name transfer code will be sent to your email within 24 hrs.

If you do not receive the code after 24 hrs please check your Email's Spambox or Email logs of your HostCab account at https://my.hostcab.com/billing.php?do=maillogs

2. Once you have the domain transfer code please contact your new registrar to initiate domain name transfer.


*The domain name transfer must be initiated at least 60 days before the expiration day of your domain
**In order to transfer a domain you will need to have an access to your profile's email address

In case of any issue please contact us.